Windows 10 comes with Microsoft Edge or Internet Explorer as the default internet browser. Many people prefer another browser, like Chrome or Firefox or even Safari. Whatever your choice, and whatever your current setting is, you can change it accordingly with the steps below.
Select the Start button, and then type Default apps.
In the search results, select Default apps.
Under Web browser, select the browser currently listed, and then select Google Chrome or another browser from the options.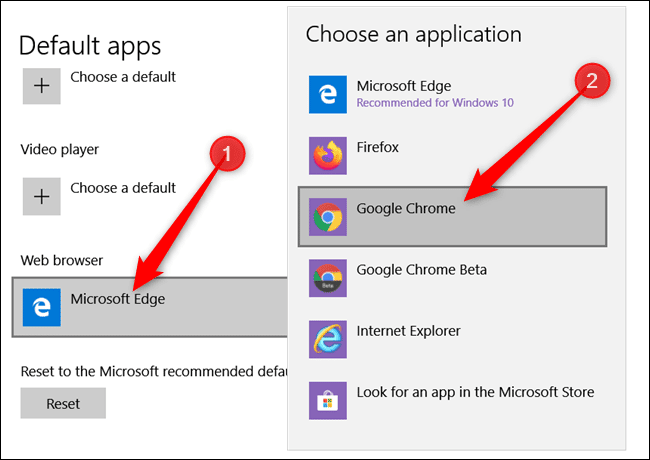 Note, you will have to download and install the browser prior to doing the steps above, so if you don't see the browser you're looking for, make sure it's been installed already.