Many times, the sponsored results are not what they appear. They are often malicious or phishing sites designed to trick the user.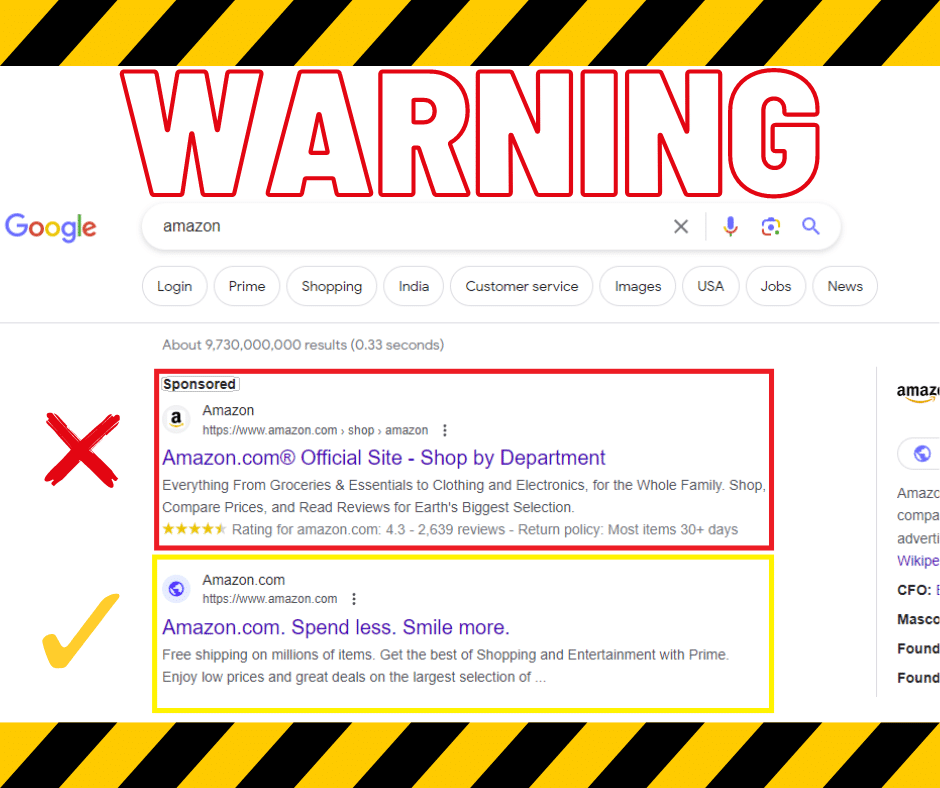 We've seen an uptick of this behavior recently. Users search for 'amazon' on Google and they get multiple results. The first, sponsored result looks legitimate and safe, but is in fact a malicious site. Hovering over the links in the sponsored results all look normal, but the browser forwards them once clicked.
TIP – If you end up clicking on a nefarious link, close the tab/page/browser or contact us for assistance. NEVER call the number listed on the notification or in the audible message, or click on anything else on the site.
If you click on the second (or sometimes third) link, that is not sponsored, you will get the site you were looking for.
Unfortunately, Google is not being proactive enough to remove malicious sponsored results. Hopefully, this is short lived, but in the meantime, please be careful.
It's always wise to have a proper antivirus and web protection as well, to make sure you can safely navigate the web.
If you have any questions, or need better protection, please let us know.